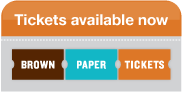 Sunday 5pm
First Lutheran Church, 815 Venice Blvd, Venice, CA 90291, USA
Program
XAVIER MUZIK:    The Surface 
                 Sara Andon, flute; Claire Brazeau, oboe;
         Chris Stoutenborough, clarinet; Anthony Parnther, bassoon
MARK WEISER:     Flash (LA Premiere)
                 Damon Zick, soprano saxophone; Nic Gerpe, piano
JUHI BANSAL:       Begin 
                 Elissa Johnston, soprano; Nic Gerpe, piano
EVAN BEIGEL:       Oscillatore (WC Premiere) 
                  Lyris Quartet
SAAD HADDAD:     Kaman Fantasy (WC Premiere)
                   Alyssa Park, violin; Vicki Ray, prepared piano
MICHAEL LEE:       "Farewell…" (WC Premiere)
                  Lyris Quartet
HUGH LEVICK:       The Messiah (World Premiere)
                  Cecilia Tsan, cello
SEAN HEIM:           Rarrk (US Premiere)
                   Asuncion Ojeda, flute; Paul Sherman, English horn;
                 Shalini Vijayan, violin; Tim Loo, cello; Vicki Ray, piano
"The Surface was envisioned as the sonic representation of an expedition across the terrain of some foreign body. It focuses, rather, on the primal feelings of uneasiness and guttural tension that go hand in hand with the instinct to stay alive and relevant in a uniquely new biome." 
(Xavier Muzik: The Surface)
"The music exploits the entire range of the soprano saxophone, being at times jocular, taunting, whimsical, and aggressive, but also highly lyric."
(Mark Weiser:
Flash
)
"This song grew out of a longstanding collaboration with poet Neil Aitken, whom I met when we were both students at USC. I am fascinated by his evocative, lyrical poetry, and his ability to craft universal stories out of complex technical ideas." 
(Juhi Bansal: Begin)
"
Oscillatore
is an experimental approach to the string quartet,
using the instruments as devices for generating electric
currents and voltages, without the use of electricity." 
(Evan Beigel: Oscillatore)
"As a first generation Arab-American, I have often found myself shifting between both cultures in the way that I think and act, sometimes voluntarily, most times not. 
Kaman Fantasy
 is a reflection on those experiences."
(Saad Haddad: Kaman Fantasy)
"Farewell…" for string quartet is also, if not more a story, an abstract journey of melancholy emotions led by a single motif that keeps coming back to the listener…The melody is accompanied and challenged by diverse textures, and non-stop breathless, rhythms."  
(Michael Lee:"Farewell…")
"A solo for 'speaking' cellist, on the lam from the FBI, CIA and NSA for speaking the truth, my Messiah is not too sure of herself. She is, however, clear about the state of our world: 'It's not a fixer upper, it's a tear down!'" 
(Hugh Levick: The Messiah)
"Rarrk for flute, English horn, violin, cello, and piano is inspired by the reality of our deep interconnectedness with our environment and the humility we gain from increased understanding of our fragile place on this planet."  
(Sean Heim: Rarrk)
"…a host of L.A.'s finest composers and musicians … a very successful Hear

Now

Music Festival …" (Rodney Punt , LA Opus)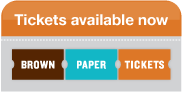 HEAR NOW Tickets are sold through
Brown Paper Tickets
.