HEAR NOW 2017 Festival of New Music by Contemporary Los Angeles Composers
The 2017 Hear Now Music Festival is dedicated to Jeffrey Kahane for his outstanding support of Los Angeles composers.
April 28, 29, 30
Tickets on sale now! Visit Brown Paper Tickets to purchase yours.
FRIDAY, 8:00 PM
April 28
Throop Hall – Throop Unitarian Universalist Church
Collaboration with People Inside Electronics and Brightwork newmusic
Alex Miller: To Oblivion (Belmont Tunnel)
Ian Dicke: Latest And Greatest
Anthony Paul Garcia: If It Stops
Dominique Schafer: Cendre
Wen Liu: Echoes In Petals Falling
Mu-xuan Lin: Pale Fire
SATURDAY, 8:00 PM
April 29
First Lutheran Church of Venice
Collaboration with Los Angeles Chamber Orchestra
Ted Hearne: By–By Huey
Andrew Norman: Mine, Mime, Meme
Gabriel Kahane: Works on Paper
David Lefkowitz: Love Fragments
David Hertzberg: Meditation Boreal
Russell Steinberg: Subterranean Dance
Thomas Kotcheff: Scratch Cradle
SUNDAY 5:00 PM
April 30
First Lutheran Church of Venice
Mark Weiser: Flash
Evan Beigel: Oscillatore
Juhi Bansal: Begin
Saad Haddad: Kaman Fantasy
Michael Lee: Farewell
Xavier Muzik: The Surface
Hugh Levick: The Messiah
Sean Heim: Rarrk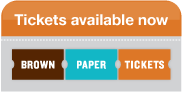 HEAR NOW Tickets are sold through
Brown Paper Tickets
.