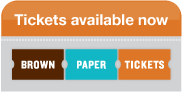 Featuring:
UCLA Philharmonia
Lyris Quartet
Brightwork newmusic
and many other fine musicians
April 24, 29, 30 and May 1
April 24 @ 4:00pm: Orchestra concert with the UCLA PHilharmonia: works by Ian Dicki, Hugh Levick, Jeff Beal, Saad Haddad, Mark Lanz Weiser, and Jairo Duarte-Lopez. Nathalie Boonin violin soloist. Schoenberg Hall, UCLA.
April 29 @ 8pm: Electroacoustic Concert in collaboration with PIE and Brightwork newmusic; works by Chase chandler, Bill Alves, Saunder Choi, Nina Shekhar, Nicolas Benevides, Sarah Davachi at Shatto Chapel of the First Congregational Church of Los Angeles
April 30 @ 3:00 pm: Chamber Concert I: works by Sean Heim, Juan Pablo Contreras, Russell Steinberg, Nicole Brady, William Kraft, Kevin Zhang; at Shatto Chapel of the First Congregational Church of Los Angeles
May 1 @ 5:00 pm: Chamber Concert II: works by Julia Adolphe, Sakari Dixon Vanderveer, Vicki Ray, Peter Knell, Joseph Pereira, David Lefkowitz, John Kennedy; at Shatto Chapel of the First Congregational Church of Los Angeles